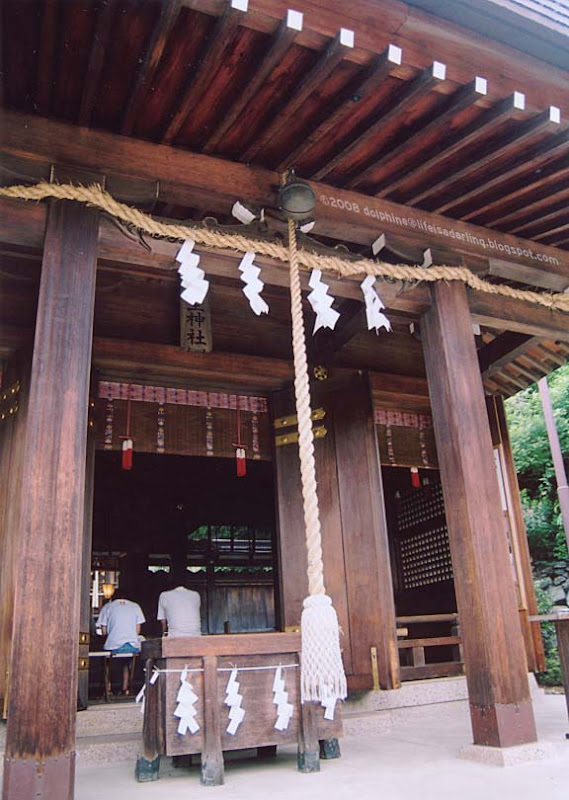 It's been a year since my last update in this photo blog. Simply because I kept procrastinating the scanning of the photos.

You can easily find shrines or temples almost anywhere in Japan, even in a busy city like Tokyo or Osaka. And it's not uncommon to see people to stop by at a shrine on their way home to have a quick prayer.

This picture and the next few ones were taken in this temple,飞鸟坐神社, while I was in Nara, with my F80. I've forgotten its name in Japanese(Hiragana). ;P

In Japanese, if I guess correctly, shrine for Shinto is normal called "dera". For instance, Kyomizudera/Kiyomizudera, while they also have temples for Buddhism, which is called "ji", such as Todai-ji.